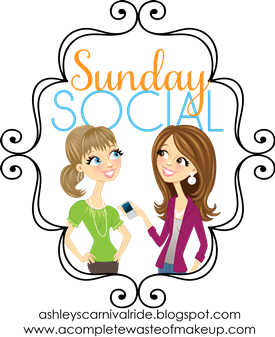 Thanks, Ashley & Neely!
1. 5 songs you'll listen to the rest of your life...
"Washed by the Water" NeedtoBreathe
"Hard Way Home" Brandi Carlile
"Sigh No More" Mumford & Sons
2. 5 things on your bucket list...
Take my parents on a vacation
3. 5 celebs you'd love to hang out with for a day...
4. 5 things you always carry in your purse...
5. 5 books on your reading list...
High Noon Nora Roberts
Slow Burn Julie Garwood
Fire & Ice Julie Garwood
The Best Man Kristan Higgins
The Girl on the Edge of the Cliff Lucinda Reiley
6. Share the last five pictures on your phone...
I can't, for some reason my phone isn't connecting to my computer :(
But they are all picture of Lovebug #4 lol