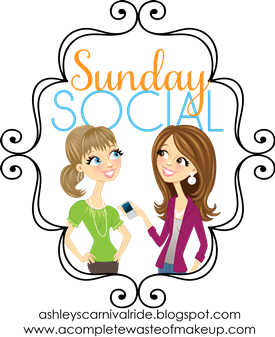 Thanks to the wonderful
Neely
and Ashley!
Favorite TV show of the past.
FRIENDS,but of course! This show never ceases to make me laugh so hard.
(sorry for the Spanish subtitles,for some reason this was the only short version i could find...)
FRIENDS + bloopers = endless laughs!
Favorite TV show currently.
I have to say
Burn Notice
or
Hawaii Five-0.
Adventure,drama, funny moments, great looking actors!
Which Reality Show would you NEVER do?
I don't watch "reality" tv anymore but I would never EVER do the Real World shows.
Which Reality Show would you LOVE to do?
The Amazing Race!
My Dad and I always talk about which detour we would pick and who would do what. But I am pretty sure we would be more interested in taking pictures of the countries we were in rather than actually competing :)
TV personality/character that you feel is most like you?
I suppose Monica from FRIENDS because she is organzied.anal but I am NOT as bad as her :)
I wish I were like Fiona from
Burn Notice
beacuse she is a tough,fiesty chick who can handle herself in any situation.

TV character you'd want to date?
Um...just for a fun time:
Neal Caffery (Matt Bomber) from
White Collar
and for someone more trustworthy and honest I pick:
Steve Mcgarrett from
Hawaii Five-O
because he is sexy and a tough guy but seems gentleman-ly
******
Happy Sunday!