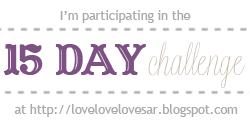 Day 7: Recommend a book for us to read. Why is it important/special to you?
This is a tough one for me because I am a huge bookworm but I will revert back to my earlier days of reading and pick a timeless favorite....
Little Women
by Lousia May Alcott
(thanks to booklistonline.com)
I love this book:a classic story that surrounds a family of four girls from a different time period of America. I love the family, bonds, romance, fights, and love for each other. It is a must read for any girl at any age!