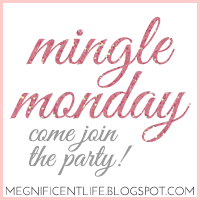 Thursday
just ten of us around my parent's dinning room table this year. a small yet enjoyable crowd :)
Friday
I actually had to go work, sixteen pre-k kiddos showed up so teaching had to be done. I babysat at night,too. A long yet pleasant day.
Saturday
slept in,usual weekend cleaning,paid bills,coffee with Besties P and B,pizza night with my parents/sister R/bro J and sis C while we watched the Hawks (win!) and a couple Hallmark Christmas movies.
Sunday
church,put up Christmas light and decorations! dinner and another Hallmark Christmas movie :) I also finished reading,
Simple Genius
A nice weekend I had,how about you?
******
Happy Monday!