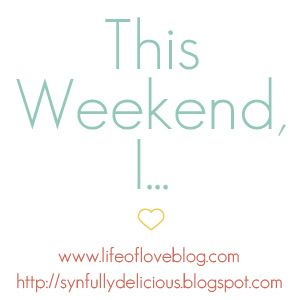 Thanks, Sar & Syndal!
Friday
home early from work
read
People
made a calzone for dinner
treated myself to a Pepsi (since we were out of red wine)...and two pieces of chocolate
watched tv and the Blackhawks (win)!
Saturday
slept in
cleaned
did some more teaching job applications
read more of
The Night Circus
babysat
Sunday
church
an early birthday brunch with my family (the Bs and Oldest Bro J and sis-in-law C)
coffee date with Besties P and E
read
The Night Circus
******
It was a lovely weekend!
How was yours?