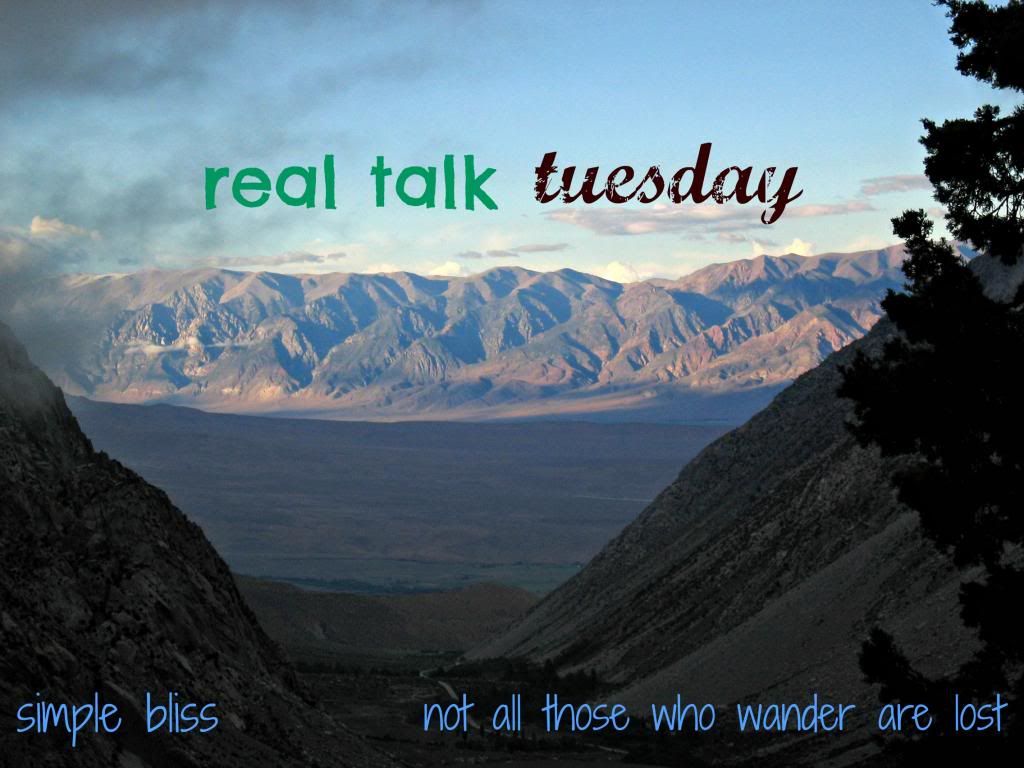 Thanks, Erin & Kayla
This week's topic is: where you think you will be in 5 years.
This is a tricky question because I would like a lot of things, but I have no idea what His plan is for me and looking back on where I wanted to be five years ago to now, it is already much different than what I had planned.
So, let's see, five years from now I will be 30 years old just about to turn 31
WHAT?!?! Yikes, I can't even think about that right now...it sort of gives me the hives because 30 sounds like such a sleek and sophisticated age.
Here is where I would like to be in 5 years though:
be in my own classroom,finally!!
content with where I am
living in my own place
my student loan paid off
my car paid off
working on or have my Masters (but I don't know in what)
in a healthy.happy,strong relationship/marriage
have traveled to Australia
still laughing and admiring His work and His ways :)
*****
How about you?
******
Happy Tuesday!