image
i am a Josh Duhmel fan
i wasn't too sold on Julianne Hough when i saw the previews months ago
image
the little girl who played Lexi stole the show,i thought,adorable and cute!!
image
i read Nicholas Sparks novel long ago when it came out and really enjoyed it;i remember i actually didn't hate the ending for once because it wasn't sad or frustrating
i am a sucker for his work
i love anything set in the South
image
i don't remember everything from the book BUT i thought this was a well done movie version of the story
i saw the twist at the end coming a bit before it was revealed and i thought it was a sweet idea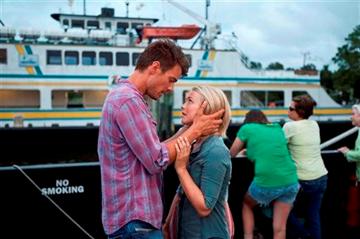 image
image
Julianne Hough won me over, she didn't seem like she was trying/acting too hard or fake--nicely done!
the soundtrack is just as good
this movie was thrilling/dark/suspenseful as much as it was sweet and romantic
image
image
i recommend this movie,even if you just rent it :)
a couple hours well spent!