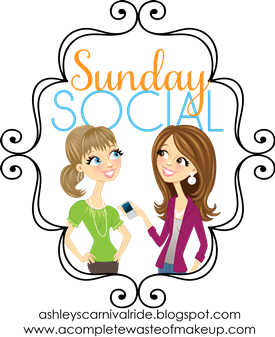 Link up,too,with Neely & Ashley!
1. What is your favorite Holiday season tradition?
Going to pick out our tree and then decorating it. So simple yet exciting and calm for a family activity.
2. Do you have a certain Holiday movie you watch more than others? If so, what is it?
Elf, Home Alone, A Christmas Story. They are classics and loveable and I have been watching them since I was little (well,not Elf since that is more recent).
3. Show us your favorite decoration or pinterest decoration you wish you could have.
A mantel/fireplace! To hang stockings,of course.
4. Favorite Holiday song?
Tough one to answer since I love just about any Christmas song. The ones that come to mind though are: Silent Night, Little Drummer Boy, Away in a Manger, A Baby Changes Everything (Faith Hill sings it).
5. Favorite Holiday dessert?
Cornflake cookies or seven layer bars...
and of course, Peppermint Jo-Joes!
6. What is on your wish list this year?
The Secret Keeper by Kate Morton
One Thousand Gifts Ann Voskamp
A SHARP Blackhawks jersey in red
Gift cards: Von Maur, Target, Starbucks, The Loft
Thanks, google for the images!