My weekly book time with Katie and Heather.
And since I didn't linkup last week since I was out of town,
here you go
.
Wildflowers in Winter
by Kate Ganshert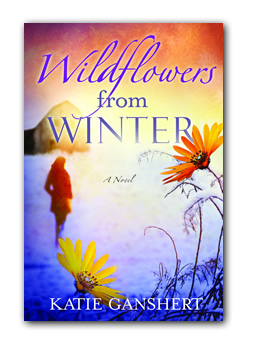 A young architect at a prestigious Chicago firm, Bethany Quinn has built a life far removed from her trailer park teen years. Until an interruption from her estranged mother reveals that tragedy has struck in her hometown and a reluctant Bethany is called back to rural Iowa. Determined to pay her respects while avoiding any emotional entanglements, she vows not to stay long. But the unexpected inheritance of farmland and a startling turn of events in Chicago forces Bethany to come up with a new plan.
Handsome farmhand Evan Price has taken care of the Quinn farm for years. So when Bethany is left the land, he must fight her decisions to realize his dreams. But even as he disagrees with Bethany's vision, Evan feels drawn to her and the pain she keeps so carefully locked away.
For Bethany, making peace with her past and the God of her childhood doesn't seem like the path to freedom. Is letting go the only way to new life, love and a peace she's not even sure exists?
(thanks to her website)
This was a quick,intriguing,sweet story about a woman coming home. I loved the chemistry between Bethany and Evan. Sure Bethany was stubborn,but what woman isn't?! I thoroughly enjoyed this plot and how it all settled down in the end. I give it an A.
Savor the Moment
by Nora Roberts
Wedding baker Laurel McBane is surrounded by romance working at Vows wedding planning company with her best friends Parker, Emma, and Mac. But she's too low-key to appreciate all the luxuries that their clients seem to long for. What she does appreciate is a strong, intelligent man, a man just like Parker's older brother Delaney, on whom she's had a mega-crush since childhood.
But some infatuations last longer than others, and Laurel is convinced that the Ivy League lawyer is still out of her reach. Plus, Del is too protective of Laurel to ever cross the line with her-or so she thinks. When Laurel's quicksilver moods get the better of her-leading to an angry, hot, all-together mind-blowing kiss with Del-she'll have to quiet the doubts in her mind to turn a moment of passion into forever...
(thanks to her website)
The third installment in the Quartet;I really enjoyed this book like the previous ones. A bit more to Laurel and Del's relationship compared to the last book about Emmaline (I thought) so that was good. It had me swooning and falling in love with these four women all over again. I also liked how it gave a sneak peek into Mal and Parker's relationship possibility. I felt like it was a bit rushed at the end though.A fun,quick,light read! I give it a solid B.
Life without Parole
by Clare O' Donohue
Smart, clever, wry and authentic, this compelling page-turner shows the fast-paced story-telling skills of an experienced journalist. O'Donohue nails it from page one.
(thanks to her website)
Another good read with the enjoyable Kate character. A unique plot and group of rough characters. Once again I liked the Chicago setting and trying to figure the mystery out. I give it an A.
******
Happy Friday!