Another round of
Heather
and Michelle's "
Eff,Marry,Kill"
because it makes me laugh....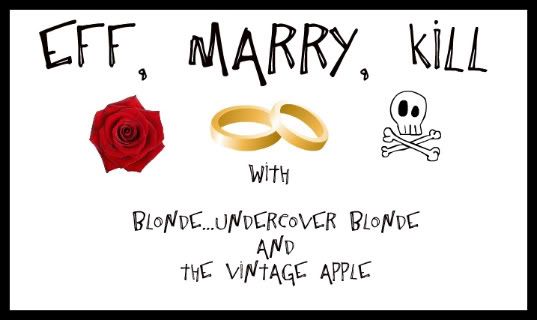 This time I decided to go with famous Hughs.
"Eff"
Hugh Dancy
He sure is easy on the eyes and he seems nice/no-fuss...oh and that British accent works every time .
"Marry"
Hugh Jackman
How can you go wrong this ruggedly beautiful Aussie man? And he seems like such an awesome dad!
"Kill"
Hugh Hefner
I mean he is just sleezy,gross, and creepy. Sorry old man!
******
Who are your picks?