Heather
's new link-up is just pure fun/humor....
"eff,marry,kill"
. Although I think "kill" is a little extreme, there are some celebrities I wish would go away from the limelight.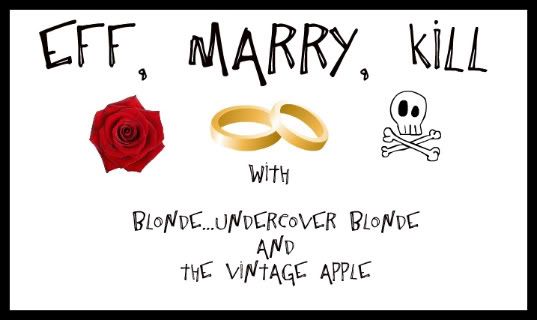 I chose to feature Australian actors this week...just because they have the sexiest accents :)
"Eff"
Alex O'Loughlin. Have you seen him do his stunts on
hawaii five-o
...or his incredibly ripped body
?
Yes,please!
"Marry"
Ryan Kwanten. Hello, gorgeous!!
"Kill"
Sorry,Mel,but you have gone wacky/overboard with things the last couple of years....
How about you? Any celebrity crushes or annoyances? Link up,too!