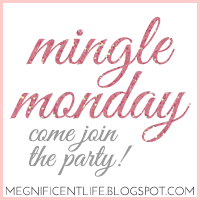 Friday
homemade calzone and red wine for dinner
watched the secret life of walter mitty which I enjoyed,beautiful and picturesque setting/scenery and a nice soundtrack;sweet story and funny characters.

Saturday
slept in
usual weekend cleaning
errand running
started, Waiting on You by Kristan Higgins
downtown with Bestie P to join Besties M and B at Waterhouse to watch the Blackhawks (lose,blah!)

Sunday
read more of Waiting on You
church
Outlet mall with the Sisters!
I made a ravioli lasagna for dinner and I watched The Monuments Men which I also liked,hard to beat George Clooney and Matt Damon and a world warII story/premise.

Monday
relaxed
did some dusting that I have been putting off for too long
paid June bills
went to the older sister's house for a bbq
finished Waiting on You
watched the Blackhawks (lose,again,aghhhh!)
******
How was your Memorial Day weekend?