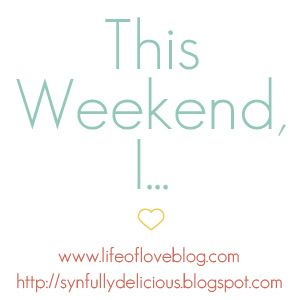 My weekend started early (thursday night) and it was fun and memorable.
Friday
The

Blackhawks Stanley Cup Celebration Parade

with Besties P,K &B!
When I got back home I just chilled out, made dinner,drank a beer, watched tv, went to bed early because I was worn out :)
Saturday
Relaxed
Cleaned
Movie date with my Sisters! We saw The Heat and laughed and enjoyed it a lot
Ate pizza
Babysat at night
Sunday
Church
Relaxed
Made dinner (pasta with peppers+onions,courtesy of a

Giada

recipe)
Started reading The Time Between
******
Happy Monday!