So maybe I didn't really watch the Oscars because the Blackhawks were playing (priorities,people!) but I did love seeing these stunning women in their gorgeous gowns!
Jennifer Garner. She is always elegant and simply beautiful. Plus I love purple.
Sandra Bullock. I love that it is only see-through at the bottom.
Naomi Watts. Different but not too wacky.
Jessica Chastain
Reese Witherspoon
Octavia Spencer
Helen Hunt
Amy Adams. I love the color and top and the skirt is just enough personality for the Oscars :)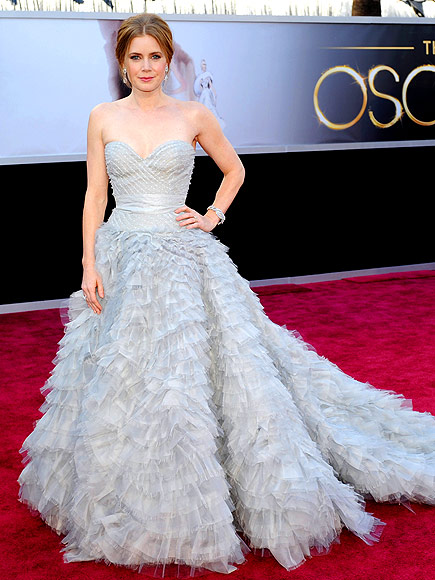 Corrine Bishop (Jamie Foxx's daughter) this gown is just fantastic!
And of course, these dapper dudes who are always good looking :)
Chris Pine
Hugh Jackman
Jeremy Renner
Bradley Cooper
******
thanks people.com for the photos!