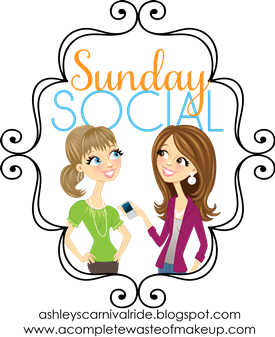 1. Favorite holiday movies/TV specials?
I love to watch: elf, home alone, a christmas story, and just about any hallmark Christmas movie :)
2. Do you do any volunteering during the holidays if so what? If not what would you do?
No,but I do buy presents for toys for tots and a child or two for my Church's angel tree.
3. Favorite toy received as a child for the holidays?
Some sort of Barbie or doll toy :)
4. What was your must have item in high school for the holidays?
I don't remember...probably all the seasons of friends (which I did get thanks to my big brother B!)
5. Item you begged for the most and never got?
I don't know if I ever really asked for it but I did always dream about one of those cool Barbie mini cars to drive around in.
6. What do you do on Christmas Eve? If you are Jewish what does your family do for Hanukkah?
Christmas Eve entails my siblings and I gathering at my parent's house for a traditional Polish (with a hint of our Italian roots, too) dinner, Santa makes a stop and then we eat all the Christmas cookies my oldest brother makes.

******
Happy Sunday!