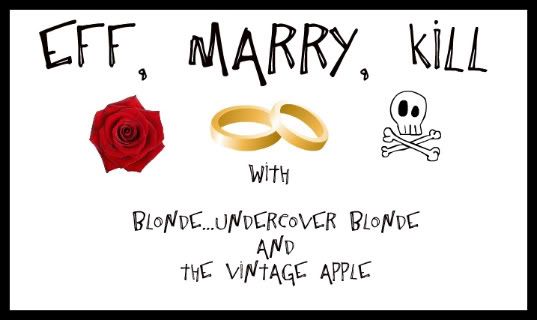 Hooray, it's time for another round of Michelle and Heather's awesome link up:
My 3 picks:
famous Ryans
Eff: Ryan Reynolds
He seems like a great, sweet guy plus he has an awesome body.
Marry: Ryan Gosling
Um yeah, no explanation necessary, it is Ryan Gosling!!
Kill: Ryan Phillippe
Sure he is a decent actor but something about him gives me the creeps...and there was that whole "did-he-cheat-on-reese" rumor/truth....
******
all images courtesy of google
******
Happy Tuesday!