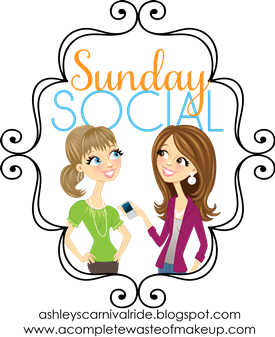 Thanks,as usual to Neely and Ashley!
1. What do you miss most about being a kid?
Only having to worry about simple things...
2. Did you have a nickname growing up? What was it?
Well Bestie E called me Vicaroo and my family used to call me Vicda although I go by Victoria I am also known as Vic to close friends/family.
3. What was your favorite thing to do at recess?
Four square! Or spinning on the tire swing,I had an iron stomach :)
4. What did you want to be when you grew up?
A teacher!
5. What was your favorite toy?
Uhhhh...my bike, or any baby doll lol
6. What is the funniest thing you did as a kid that your parents still remind you about?
Well there are two stories that are still told/referred to all these decades later:
Story 1: (let me just preface by saying I don't recall doing this so I must have been pretty young) For some reason I was under our dinning room table during a big family dinner and I was pretending to be a dog...and I bit my Aunt on her leg and she thought it was our real dog until she looked underneath LOL
Story 2: (I do recall this,vividly) My twin sister had a seizure during the night and the paramedics were called and everyone in the house was awake because of the noise and commotion EXCEPT for me. I was sound asleep, in the SAME room as my sister and on the TOP BUNK from her :) I didn't hear anything and I only was told what happened the next morning when I awoke and asked where she was....yeah, I am a deep sleeper.
******
Have an awesome Sunday!