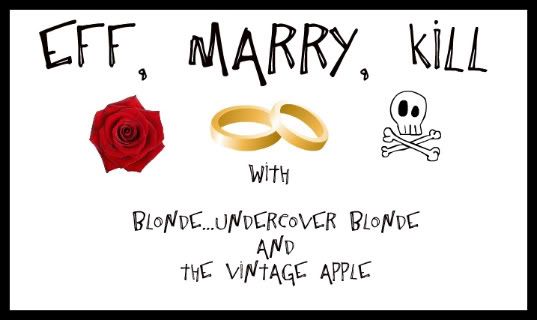 Hooray, another installment of
Heather
and Michelle's link-up!
This time I settled on the men from one of my favorite shows,
White Collar
Eff
Neal
He is gorgeous! And so very sexy! Those eyes and suits get me every time. But I feel like I wouldn't be able to trust him fully for the long haul.
Marry
Peter
He has a good job that he loves and is a dedicated and loving husband. What more can you want?
Kill
Mozzie
Sure he is funny but he is quite paranoid and I feel like he only cares about himself and will throw you under a bus if it means he can get away with something.
******
It is a fun show, watch it on Tuesday nights on usa network :)