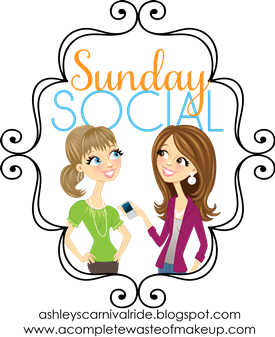 Thanks to the wonderful Neely and Ashley!
Favorite handbag you've ever owned.
I love my Coach signature demi pouch;it is the perfect size for fancy occasions or outings and it is a classic that never goes out of style.
thanks,google.
Dream handbag you lust over.
Nothing special right now but I am still on the hunt for a nice brown leather purse. This one from Coach caught my eye last year but I hate that it is one big section inside,not split into a couple sections. Still pretty though!
thanks,google.
And I also lusting over this beautiful clutch that I could use for weddings,etc. I love that it is neutral colors yet elegant and it looks like it would fit my necessites for a night out.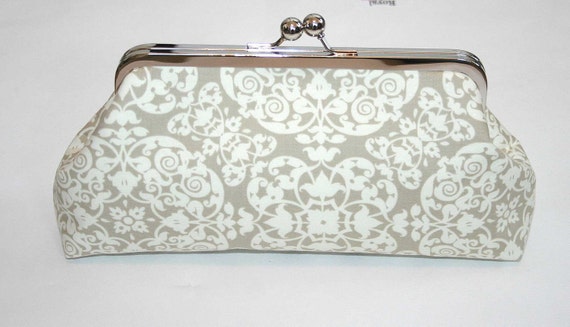 thanks,
modDot
at etsy
Daily essentials in your purse or work bag.
Wallet + contents, chap stick, keys, gum, camera, a book, phone, pen.
What's in your purse(with pictures).
Currently I am using my Vera Bradley hipster which I love because it fits all I need and doesn't get in my way.
The outside two pockets hold my keys, hairbrush, hand sanitizer and nail clippers/file...
The big inside pocket holds my wallet, phone, camera and whichever book I am reading...
There are also three smaller inside pockets and one of them holds my gum, lotion,chap stick while another holds my ipod...
There is a "secret" back pocket on the outside which holds a little notebook and pen and other small "lady" items :)
******
Happy Sunday!!