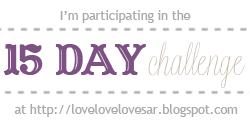 Day 14: If
you were only allowed to watch one movie for the rest of your life, what movie would it be and why?
Sweet Home Alabama
This movie is cute, funny, sweet, set in the South,and always puts me in a good mood. I love anything with Reese Witherspoon but then add in Josh Lucas and Patrick Dempsey and you definitely have my attention! A light-hearted, swoon-worthy movie I adore for my hopeless romantic heart :)
(google was used for the images,of course).
******
What movie would you pick?
Thanks,
Sar
!