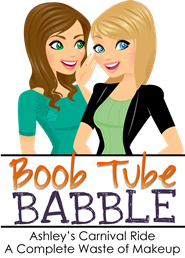 Alright, alright, I know this tv show will make me look like an old woman, but what can I say, I have strange taste sometimes...
I recently saw the modern-day version of Sherlock Holmes on PBS' Masterpiece Mystery. It is a wonderful show with interesting mysteries, great acting and even funny lines. Although I do love the character of Sherlock Holmes (I love the movies that Robert Downey Jr is in too) so that is probably why I am a fan of this show. I am looking forward to the next installment of this series in May.
Let the jokes begin, I can take it :)
******
What have you been watching recently?