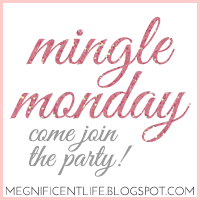 A fantastic weekend it was!
This weekend was for:
sleeping in
savoring my morning cup of coffee (instead of guzzling it like I do on workdays)
celebrating Bestie E at her wedding shower!
catching up on my shows (hawaii 5-0,blue bloods,alaska state troopers,dr oakley,arrow,person of interest)
finishing King and Maxwell
running a few errands
celebrating my Mom. God truly blessed me with this one! She rocks!
Catching up with Lovebugs 1,2 and 4
Eating a delicious brunch,courtesy of big bro J and sis-in-law C.
Celebrating Lovebug #2's birthday!!
Oh and some more eating...
And watching the Hawks! (lose then win!)
******
Happy Monday!