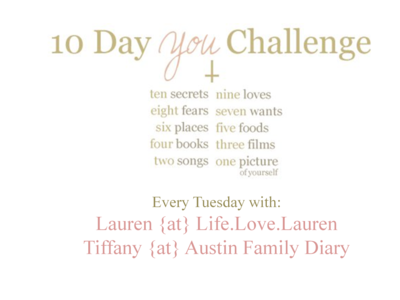 Thanks, Lauren and Tiffany!
A favorite topic of mine for this week:
Food
Top 5 Favorites--
Pasta--
any noodle, any sauce, any filling. I could eat it everyday! It must be my Italian genes
Cookies--
I love any sort of cookie. Oreos are my top pick but I do like a homemade chocolate chip or a cornflake cookie
Pizza--
being from the Chicago-area we take our pizza pretty seriously, deep dish is amazing! Pepperoni is the way to go,topping wise
Goldfish/Cheezits crackers
--I could/would eat a whole bag or box, I love the cheesiness and saltiness of these crackers. The perfect snack.
Cheese--
it is so yummy, muenster or sharp cheddar are my first picks but I can eat my weight in mozzarella too :)
******
Happy Tuesday!