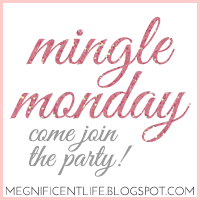 This weekend was a good one!
Friday night: grilled dinner and beer while catching up on shows and watching the Blackhawks (win!).
Saturday: Up early for the March for Babies! Team V.I.C. raised over $1500!! So proud and thrilled!
After the walk and treats for my Team I met up with Besties P and K for coffee/von maur/target. Fun times! Then I actually stayed in all night with some wine,pizza and tv :)
Sunday
church,lunch,paid bills, watched the Blackhawks (win,again!!) and read more of Marcus Luttrell's Lone Survivor
Here we are again,Monday,here's to hoping this is a fast week.