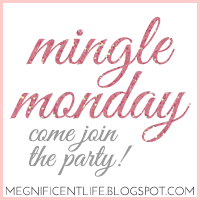 I had an extra long weekend because I took off thursday and friday (in honor of my birthday and Easter). It was magnificent!!!
thursday
I spent most of my birthday with this boy---we went to starbucks,a park,his library and then played outside. A beautiful day and a fun day with my long-lost buddy.
friday
relaxed,finished reading The Perfect Match by Kristan Higgans,took my car for an emissions test and painted my nails.
saturday
cleaning,a birthday lunch with Bestie P and to watch the Blackhawks lose game.
sunday
Easter celebrating!
Lovebug #4 took this picture!
Lovebug #1 took this picture! I couldn't get enough of Lovebug's bow tie!
******
A great weekend celebrating my birthday,Spring weather and Jesus!!