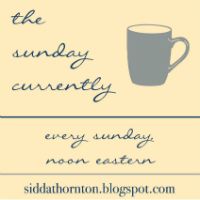 R E A D I N G
accused by lisa scottoline;i never have a hard time enjoying lisa's work and this one is no exception.
W R I T I N G
blog posts...and thinking of a bigger project!
L I S T E N I N G
leona lewis' christmas album;i just received it from the library.
T H I N K I N G
that 2013 went way too fast as did Christmas...
S M E L L I N G

the chrismas tree we still have,it is going outside tomorrow,it is standing naked now in our front window.
W I S H I N G
the weekends were longer!
H O P I N G
for an amazing 2014,something extra awesome has to happen :)
W E A R I N G
jeans,christmas socks,a white tee,purple cardigan and my new purple+orange+white+black print scarf i bought yesterday
L O V I N G
this weekend;it was nice and easy
W A N T I N G
to be able to pay off my car this year! i have my fingers crossed for by june!
N E E D I N G
a long vacation/break
F E E L I N G
full. a peppermint mocha via packet + my home made banana bread + some fruit salad for breakfast
C L I C K I N G

other blogs
******
Happy Sunday!