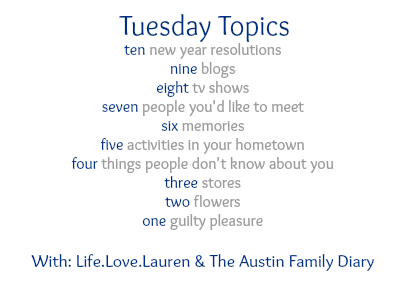 Thanks,Lauren and Tiffany!
4 things people don't know about you:
1.I talk out loud to myself while I drive
2. I really like menu planning and cooking dinner, it is rather calming
3. If there is a slow moving long line in a store I will usually just leave and not buy anything
4. I can't dance or sing,but when a favorite song comes on I belt it out and dance anyways :)
******
Happy Tuesday!