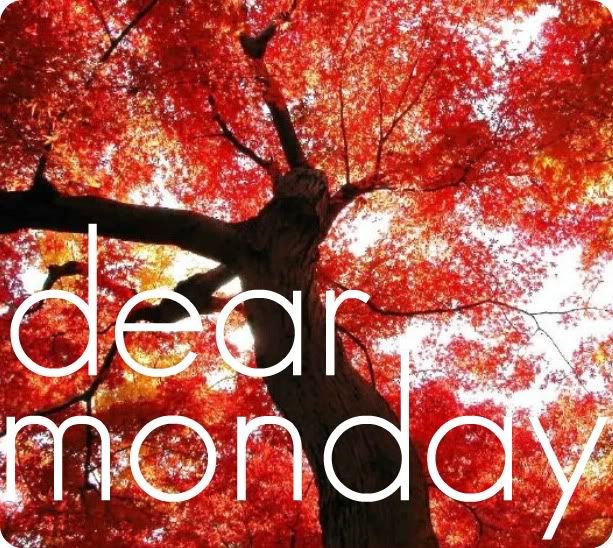 Dear Monday....how did you come so fast?
Dear Blackhawks...what a lame game you played last night; it made me sad.
Dear Vancouver Canucks...you stink!
Dear Jillian Michaels....I just started your awesome "30 day shred" dvd because I have heard good reviews and I like to try new workouts; you did not disappoint! Such simple exercises and yet I was sweating and wanted it it to stop :)
Dear People Magazine...please stop putting Kim Kardashian or anyone from their family on your cover! Gag!!!
Dear Postal Service....why the heck does the delivery day of my
people
magazine continue to be messed up? I still haven't received last weeks; it is driving me crazy! Deliver it on friday, like it is supposed to be...or even saturday I will be pleased with. However, this annoying never-knowing when it will arrive just annoying.
Dear Little Bman....thanks for making me laugh today, as normal. It was hilarious when you asked me if you could "see" me blow my nose and then when you watched you said, "coool". You are one wacky,goofy, hilarious and lovable boy.
Dear Monday night tv shows....I cannot wait to sit down in front of you and veg out.
Dear Thursday...could you be here now? I am so looking forward to you!
Dear morning cup of coffee...thanks for warming me up on my drive to work and making me happy :)
Dear 2011...where the heck have you gone???!! How is it November 7th already?
Dear baby ruth fun-size candy bars....please make yourselves disappear...so I stop eating you (and thoroughly enjoying it).
Dear 35 followers...wow, THANK YOU, THANK YOU for sticking with me and making me feel blog love :)
******
Thanks
Megan
!